Product Description

This initial installment of the PRRP series focuses on the L&N's numerous ARA single sheathed box cars. In addition to prototype information, this profile details how to model one of these cars using the Funaro & Camerlengo HO scale kit. Highlights include:
Information about the heretofor undiscovered Murphy roof fitted to most of these cars
A how-to for scratchbuilding the correct roof
Modeling the three-lever brake arrangement
Information about the L&N's "home-brew" hybrid AB brakes fitted to some of these cars
plus more
Available in three formats: Acrobat files in either screen or print resolution or an epub format for your ebook reader. 38 pages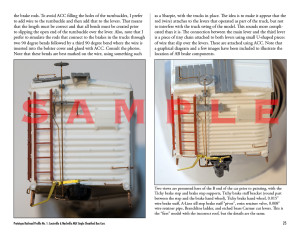 Note that the checkout cart process for these is separate from our "physical" products as they are digital file downloads.
Ebook file (22.3 MB) – $7.00   
Screen Acrobat file (11.3 MB) – $7.00   
Print Acrobat file (30.3 MB) – can be printed at home or via a print shop like FedEx Office – $7.00